Your #1 supplier
for parts and accessories
for your Legacy Veeco and Ultratech Steppers
Specializing in support of
Veeco and Ultratech Stepper, parts, assemblies, and service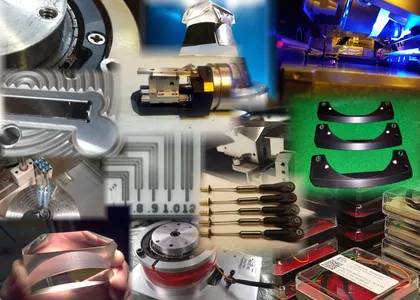 Lithography Solutions is an established company that provides critical support to semiconductor, hard disk drive, bump process and analog wafer fabs around the world. We specialize in 1x wafer steppers of all models. LS can provide parts, field service, technical support, technician training, and process engineering support. We offer key services such as refurbishment and field replacement of stepper projection lenses, MVS bridges, and all major subsystems. We have a complete inventory of all stepper parts available for outright sale or exchange. We can repair your parts and assemblies and return them fast. LS can also provide support for mask aligners, spin-develop tools, and other photo area tools.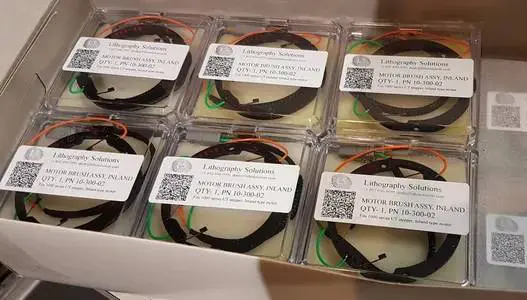 LS offers very reasonable prices and no questions asked warranty support. We will outbid any reasonable competitor quotation. We pride ourselves on keeping our customers happy by providing the best possible experience.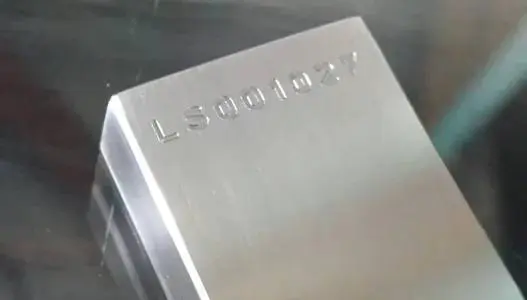 All of our parts, whether new or refurbished, adhere to strict quality control and manufacturing standards. We understand the need for quality and long-term functionality in the semiconductor industry. Please call or email LS to inquire about your parts needs.
Projection Lens Refurbishment
The heart of your Stepper is the projection lens. If your stepper is over 10 years old it is very likely not working up to optimum specifications.   We can refurbish your steppers projection lens and install it at your facility for a fraction of the price of replacing your entire stepper once the original lens is damaged and non-functional. Lens fail for a variety of causes such as scratches and chips that cause repeating defects. Outgassing damage stains the lenses' internal and external surfaces and causes loss of intensity, uniformity and CD problems. Machine models we service include the Ultratech Spectrum, Ultratech Sapphire 100, Ultratech NT190, Ultratech 1700, Ultratech 1500, Ultratech Prisma, Ultratech Titan, Ultratech Star 100, Ultratech Saturn and the Ultratech 2244i. The replaced lens is guaranteed to perform like a new lens and pass any reasonable process requirements your company has. The purchase price is all-inclusive and includes the removal of your lens, rebuilding of it, installation at your facility, and all the travel expenses. Many times, lenses are in stock and ready to install. Contact us to find out more about this unique service.
Focus Motors, Servo Motors, Theta Drive Motors, WAS Sliders.
LS rebuilds motors and assemblies to very high standards using original quality components. Each servo motor is completely tested on a 1500 stepper to assure they operate with no stalling and high offsets that affect your stepper throughput and alignment quality. Other parts are tested on advanced test fixtures to assure they function properly. We have new and refurbished assemblies in stock and ready for exchange or outright sale.
NEW products -- arc Lamps --
LS now offers high quality arc lamps at competitive prices.
Please contact us for your lamp needs on any of type stepper!
Stepper Electronics, Mechanical and Optical Parts
We can repair or sell outright all stepper PC boards: new, refurbished, exchange. All in stock and ready to ship. All parts are repaired and tested on our steppers to assure full functionality.
LS has lamp power supplies in stock such as the popular rev D LE. We can also professionally repair and send back yours.
Critical parts such as GH and GHI UV blockers, blast shields, and ellipsoidal reflectors are in stock and ready to ship. 
Drive Rods, Chucks, and Air Bearings
We manufacture these parts new, refurbish yours, or provide exchanges. The parts are worked to exacting OEM standards and guaranteed to function like new.
Field Service and Process Engineering Support
Our senior engineers have 20+ years' worth of experience working with steppers.
At competitive prices, we will come to your site and repair stepper problems. We can install all stepper parts, perform upgrades, and complete special projects.
Technician and Engineer Training
We can provide introductory and advanced training to your technicians and engineers on your site. This makes training easier for your people and the machines benefit from the extra attention. Troubleshooting, basic and advanced PM, basic operation, and process engineer training are just a few possibilities.
PMs and Stepper Base Lines
We can perform high level PMs and perform base line examinations of your stepper. We identify worn and poorly performing parts and systems and recommend replacements. We go over all of the stepper sub systems and tune them to optimize uptime, throughput, and overall quality of operation. Most facilities have several systems that operate poorly and break down often. We can turn that around and make those bad machines the best in your area.